Well the first one should be no surprise. My other half: Lady Gaga. Looking incredible (and insane!) in Mugler as she was honored as the Fashion Icon of the year.
Alessandra Ambrosio looked stunning in this red open-back number, by her date, Prabal Gurung. He snagged the Swarovski Award for Womenswear on Monday! Yay, love him.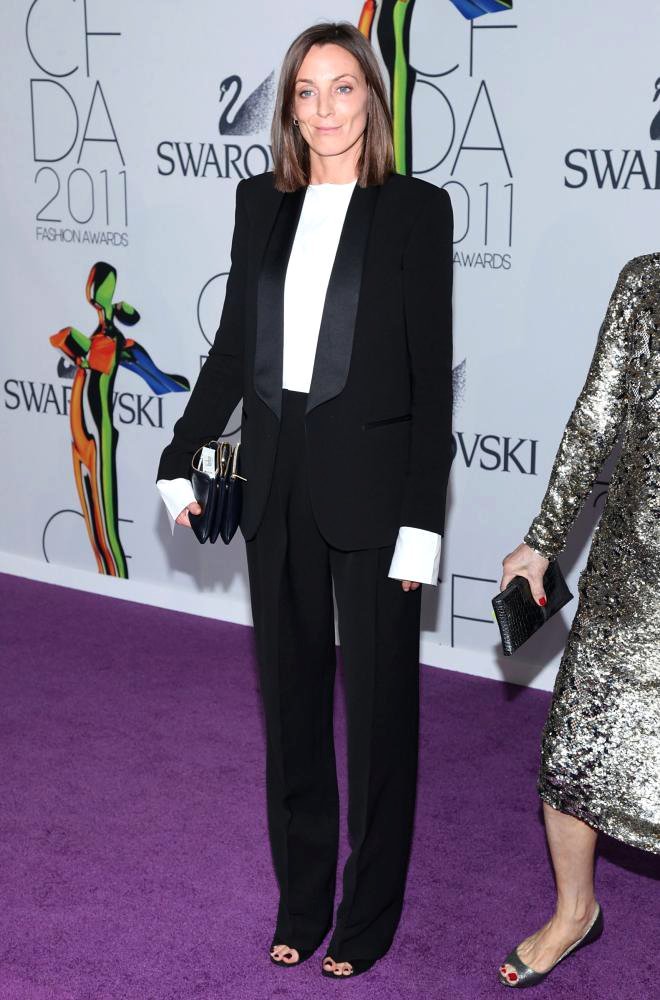 Phoebe Philo was one of multiple women wearing suits to the awards. She can do no wrong in her own label, Celine. She was honored with the International Award that night.
Oh the things I would do to be Miranda Kerr. I can't even believe she looks like THAT after having Orlando Bloom's baby! Actually I can. Her cut-out Michael Kors gown makes me wanna glue my feet to an elliptical for the next 3 months.
Mary-Kate and Ashley Olsen wearing pieces from the Resort 12 collection from their own label The Row. I die for those bags! MK rocked a gorgeous gold Chanel jacket to one up Ash as usual.
Model Hana Soukupova looks great in this ruffled, one-shoulder Marchesa. I decided a long time ago that my wedding dress is going to be Marchesa and I will do anything to make sure of that. Georgina Chapman has yet to make a gown I wouldn't die to wear.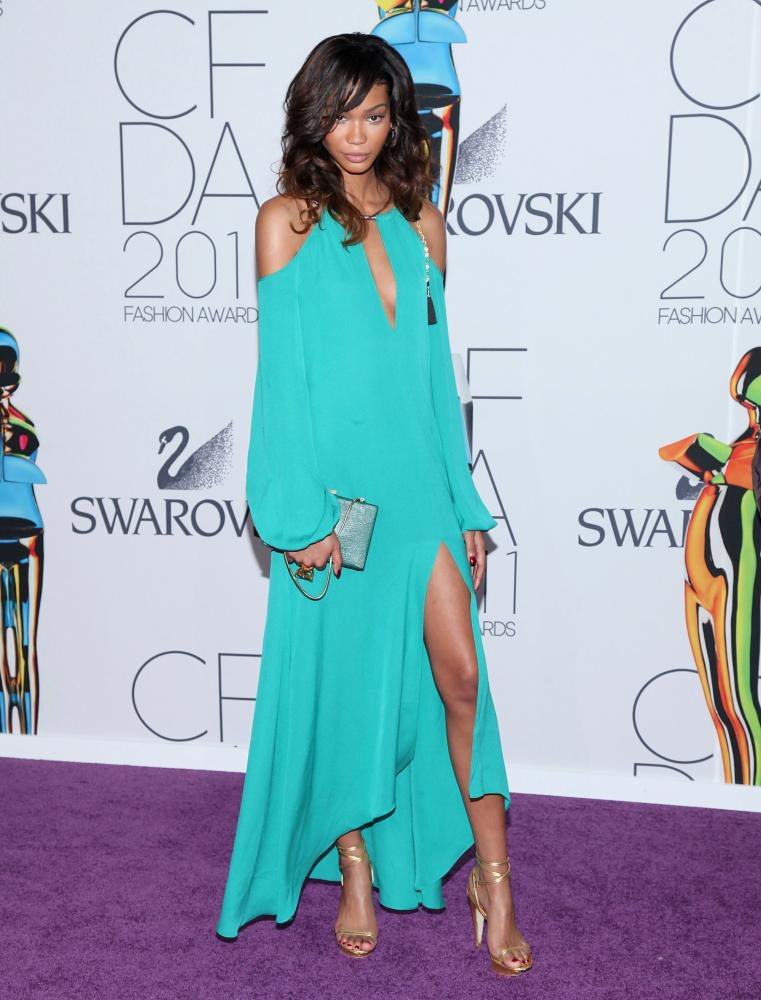 Chanel Iman in a BCBG Max Azria turquoise caftan. Not my favorite dress, but certainly my favorite color. And on her skin tone with those gold shoes, it looks marvelous.
The always fashionable Kanye West wore this cream Tom Ford shawl collared jacket with Balmain jeans. I don't know about you, but I personally LOVE his Stubbs & Wootton slippers. and those friendship bracelets! I wonder who they're from?
Another one of my fashion icons, Chloe Sevigny, wearing her own Resort 12 collection for Opening Ceremony. I reaaally like her style. Like alot. That badass leather ruffle top paired with a delicate eyelet cotton skirt makes me melt. Rock Princess Couture* at its finest.
*Any combination of Leather, Studs, Chains, Zippers, Mesh, Girly Bows, Lace, Ruffles, Floral = Rock Princess Couture. aka ME. Pants are not required.
Alright, The Bitch is out for today. or for the afternoon. We'll see.