Jennifer Hudson looks amazing these days and her fashion choices have been very on-point lately. This Givenchy outfit she wore during her performance on Good Morning America with those red Mary-Janes is perfection.
The new face of Marc Jacobs is Helena Bonham Carter. Yes this Fight Club favorite is a freak, but that's what makes her perfect for these ads.
Moschino tutus!
Loving these floral Celine motorcycle jackets!
This necklace from Proenza Schouler Resort '12 is to DIE for. Absolutely in love.
My Gossip Girls<3
Blake Lively in Chanel Couture at the premiere of Green Lantern. I don't care if everyone hates the sheer-over-short trend, I like her in this. But I might be biased towards her -_-
Taylor Momsen in the new John Galliano perfume ad
Horse in a hat by Stephen Jones.
Surfing in heels is always a good idea.
Eva Mendes in Thierry Mugler's new fragrance ads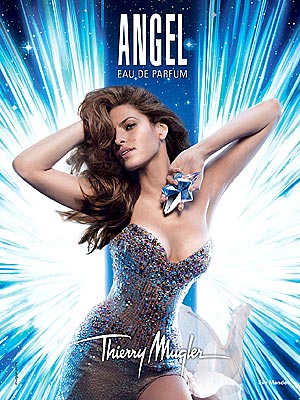 Pure Goddess Angel. See what I did there?
YSL's new Chyc Cabas bag. Clearly the new "IT" bag! NEED IT NOW!
Tom Ford Autumn/Winter Sneak Peek!
I want everything. Like seriously.